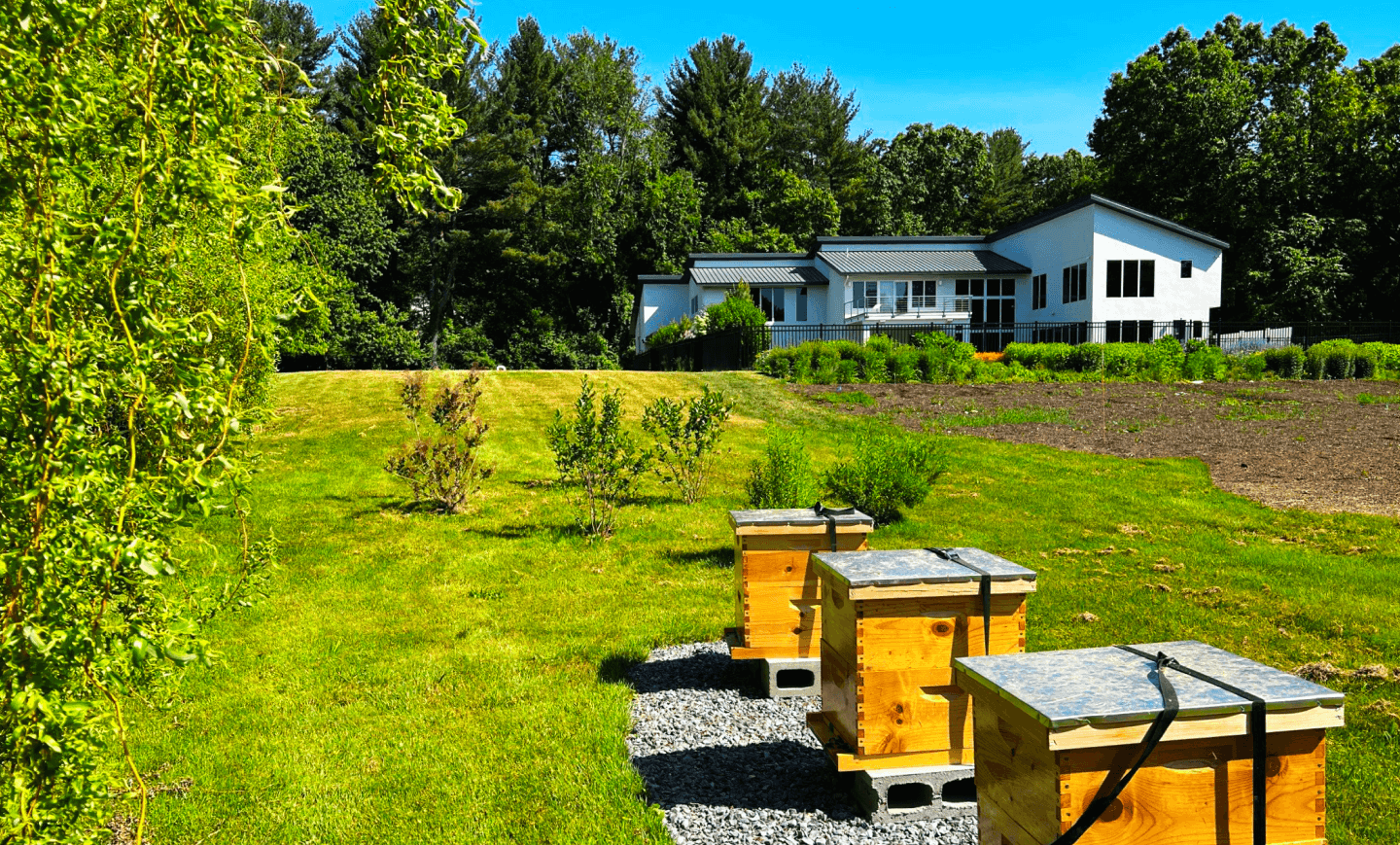 About us
Tending Your Yard, Tending The Earth is the personal vision of Arline Sutherland. What began as a backyard passion project to help protect the environment has now become a non-profit organization with the goal of informing, educating, and empowering visitors about the actions each individual can take to improve the environment and mitigate the effects of global warming.
No matter your age or where in the world you're located, you can implement these ideas in your own home. We'll guide you through it every step of the way
Get to Know Arline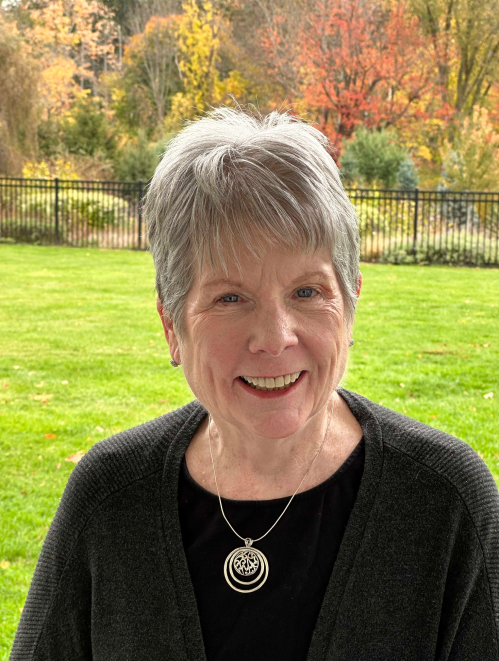 Following her retirement from the Unitarian Universalist Ministry, Reverend Arline Sutherland served as the first product owner of Scrum Inc. Arline is an energetic person with a strong sense of spirituality as one of her centering values. She strives to make a difference in this world through community building, leadership training, and environmental work.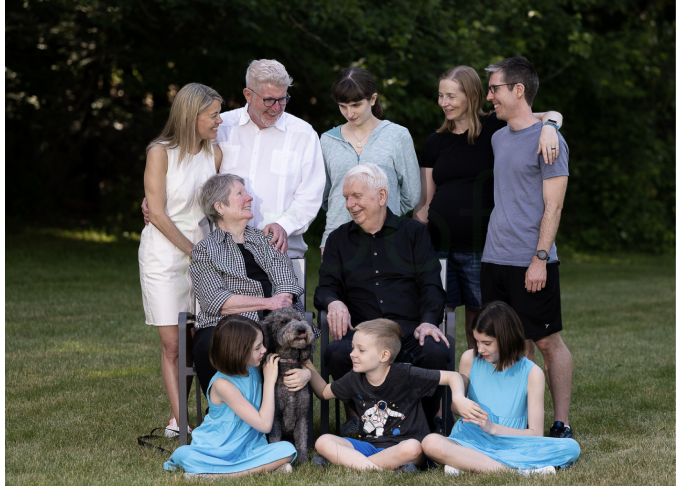 Arline has been married to Jeff Sutherland for 58 years. They have two children, four grandchildren, and two great grandchildren. She has been gardening most of her adult life and through Tending Your Yard, Tending The Earth, looks forward to sharing some of her knowledge and experience with the rest of the world.
Meet Leisha Johnson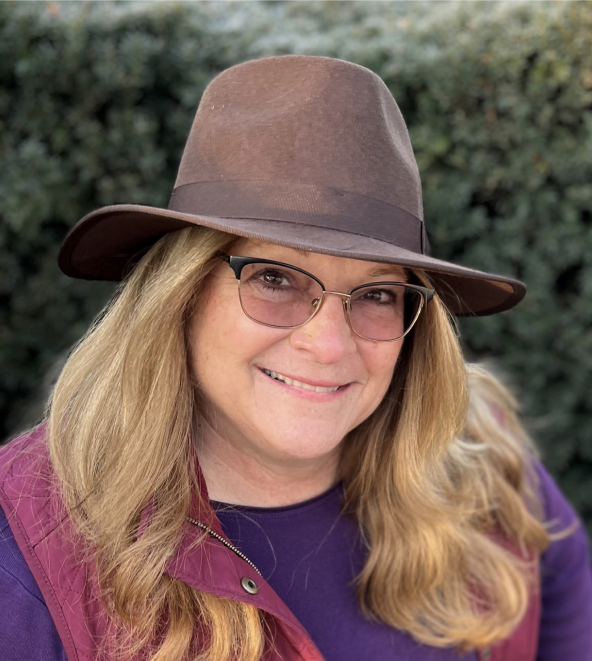 Leisha Johnson is the Principal Designer at Gardens by the Yard, a landscape design firm known for innovative and stunning designs that incorporate natural gardens supporting wildlife and ecology-based management practices. She works with Arline, the founder of Tending Your Yard, as the landscape and garden designer for Tending Your Yard, Tending the Earth. Leisha's expertise in ecology-based design principles and resilient plant combinations helps create beautiful and instructive gardens that provide habitat for wildlife and pollinators. Learn more about her work at www.gardensbytheyard.com.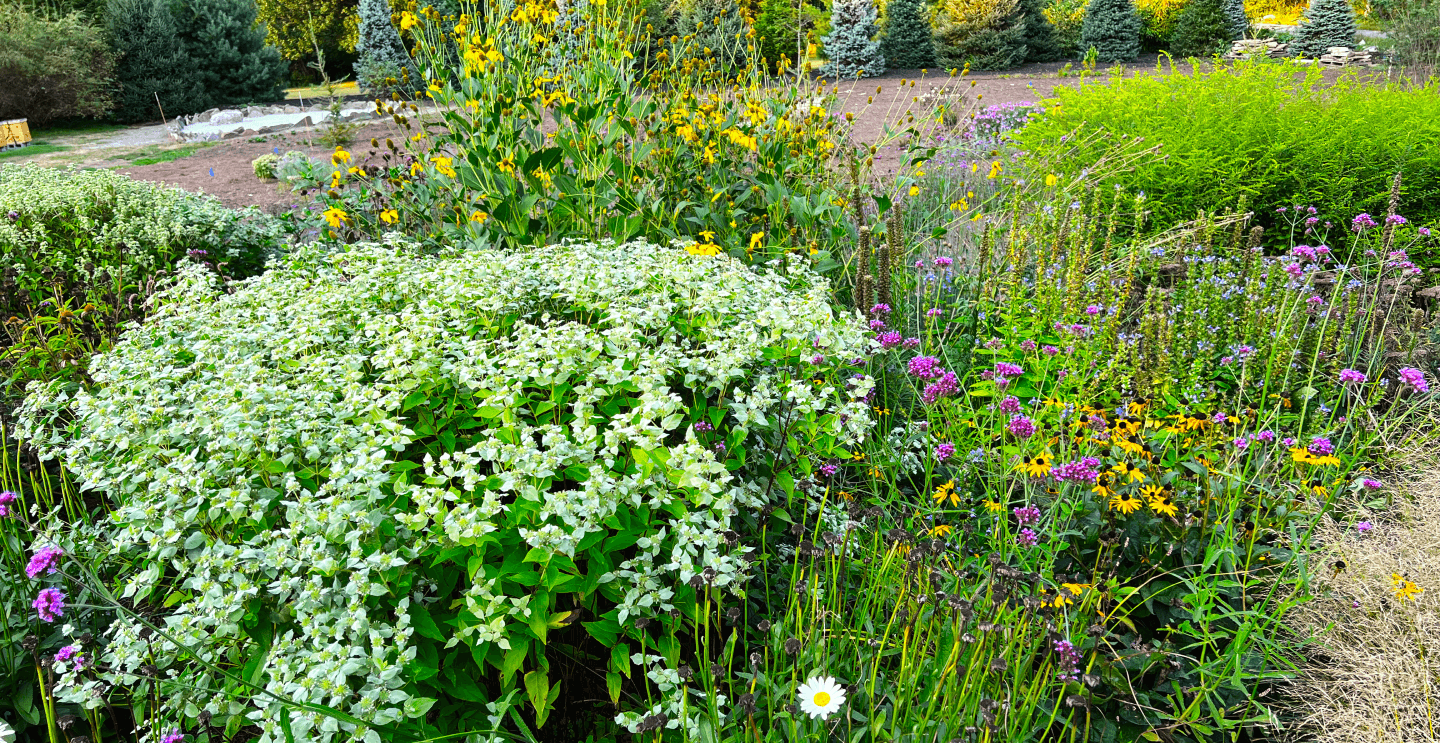 How Tending Your Yard, Tending The Earth Was Born
In despair about the effects of global warming, Arline read Doug Tallamy's book, Nature's Best Hope: A New Approach to Conservation That Starts in Your Yard and quickly decided to become part of his Homegrown National Park project. Tallamy's call-to-action addresses individual home and landowners to replace their grass lawns with more sustainable native plants, an act known as "rewilding." Arline's first step: rewilding her own expansive one acre backyard!
Arline was drawn to the idea that simple, independent actions amongst individuals is what will eventually have the greatest impact on the environment. Working with landscaper Leisha Johnson of Gardens by the Yard, Arline started her rewilding, re-nativizing journey. From there, Tending Your Yard, Tending The Earth was born and soon became a demonstration garden for all to see, learn from, gain inspiration from, and enjoy!
Explore the Changes
It's wonderful to see how an outdoor space can be transformed, even with simple, small actions. Not only has a beautiful garden been created, but this initiative has also helped pollinators like bees and butterflies to thrive, one of the critical tenets of reversing the effects of global warming.
Before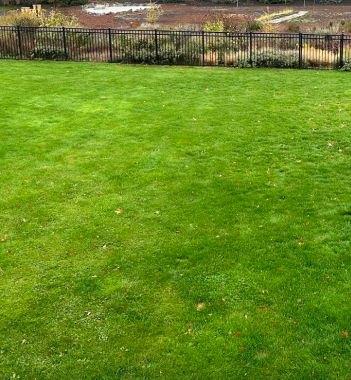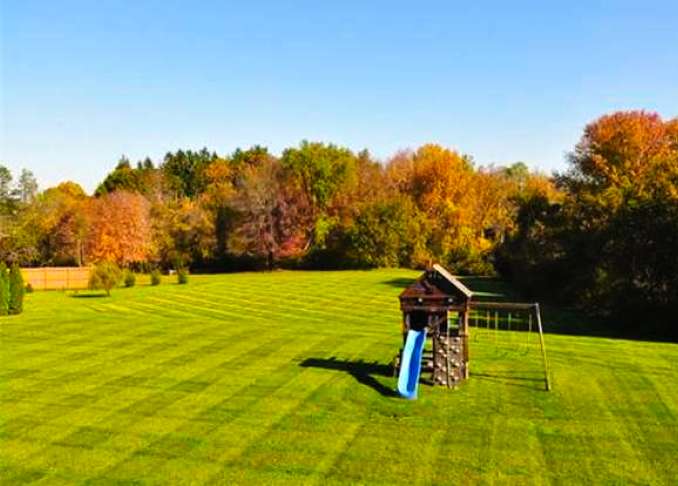 After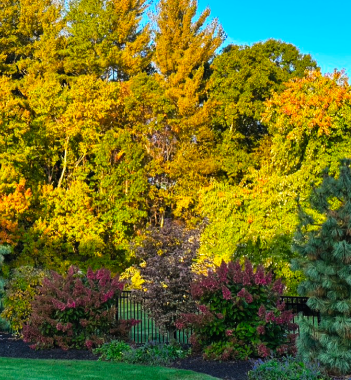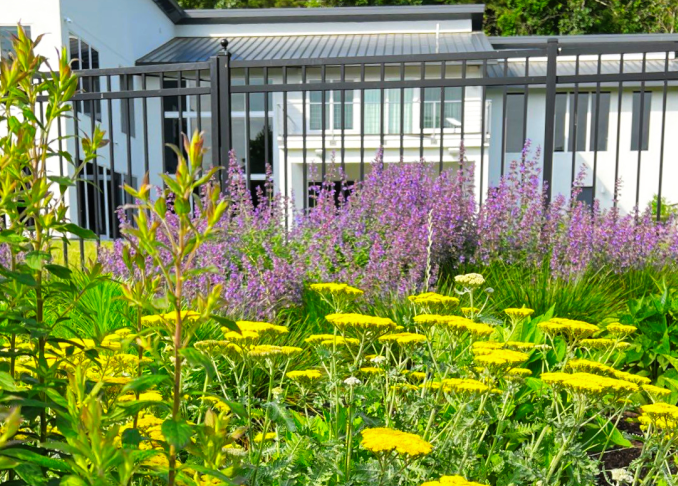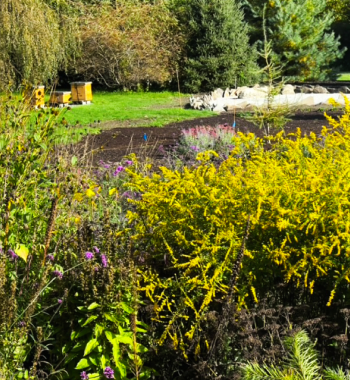 Bring Tending Your Yard, Tending The Earth Concepts to Your Home
Learn more about how you can implement similar changes to your property and join us in helping to save this place we call home, the Earth.